Other pages you may find of interest

 

Barbican and City Wall

 

The Basilica of the Holy Virgin Mary

 

The Old Synagogue

 

Wawel Castle and Cathedral
Poland
Krakow
The Church of St Peter and St Paul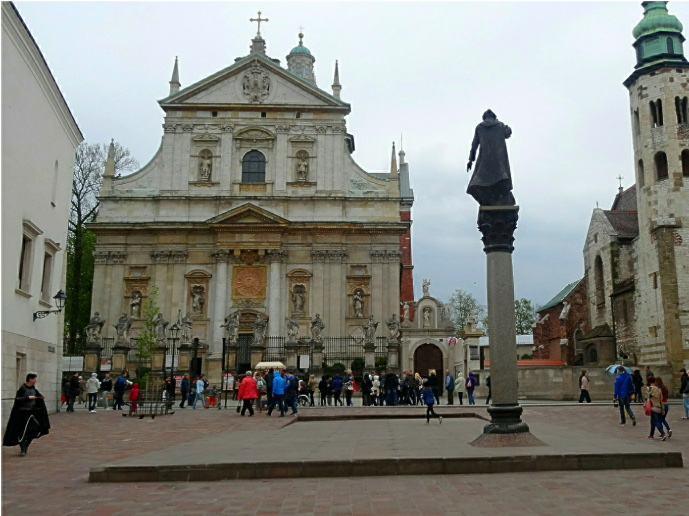 Located in the Old Town district of Krakow, the early baroque Catholic Church of Saints Peter and Paul was built during the period of 1597–1619 by Giovanni Maria Bernardoni. In terms of seating capacity, it is the largest of the churches in Krakow. It became a Catholic Church in 1842, prior to this it was Orthodox.
The church was the first building in Krakow to be designed entirely in Baroque style and one of the first Baroque buildings in Poland. It was consecrated on 8 July 1635 and was raised in rank to a Smaller Basilica in 1960.
Behind its metalwork gates and railings can be seen the ornate white stone façade - a break from the normal red-brick commonly used – with its columns and statues, and the emblem of the order of the Jesuits over the main door and statues of Saints Sigismund of Burgundy and Ladislaus I of Hungary in niches to the side.
In front of the Church are a number of plinths with sculptures of the 12 apostles. The railings and plinths were designed by Kacper Bażanka. The limestone sculptures were completed in 1722 by Dawid Heel. These have now been replaced with copies, as the originals sustained substantial damage from acid rain. The originals now stand in the yard at the side of the church.
On entry, the broad single-nave stretches before you with it decorative stucco of the overhead vaults. At the side are two aisles which contain a number of chapels. Also to be seen is the transept with a dome at the intersection. The side pillars supporting the dome were designed to create the impression of the theatre stage. In 1638 the Jesuits formed a musical ensemble there, which featured around 80 to 100 singers.
The decorations are mainly stucco, depicting scenes in the lives of the Apostles, St. Peter and St. Paul. These were created by Giovanni Battista Falconi,
At the end of the nave is the Late Baroque high altar designed by Kacper Bażanka and dating back to 1735. This contains the painting by Józef Brodowski "Giving Keys to St. Peter". Around the altar is a short rectangular chancel, with semi-circular apse covered with a hemispherical vault.
In the apse of the chancel (presbytery), there are scenes from the life and death of Saints Peter and Paul, and the statues of patrons of Poland – Saint Wojciech and Saint Stanisława.
In the Crypt below the church floor is the sarcophagus of Father Skarga, a famous 17th-century Jesuit preacher who was a significant Polish academic and religious historian, and the priest to King Sigismund III.
The church has excellent acoustics, and is frequently used as a concert hall for classical and Baroque ensembles and makes an excellent venue for such events.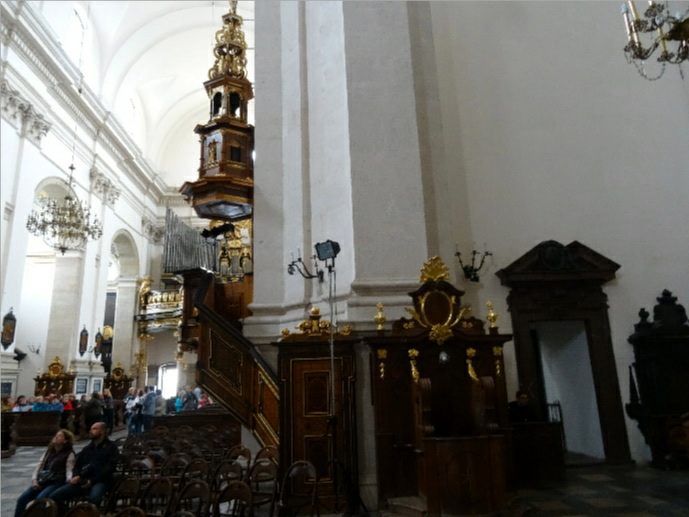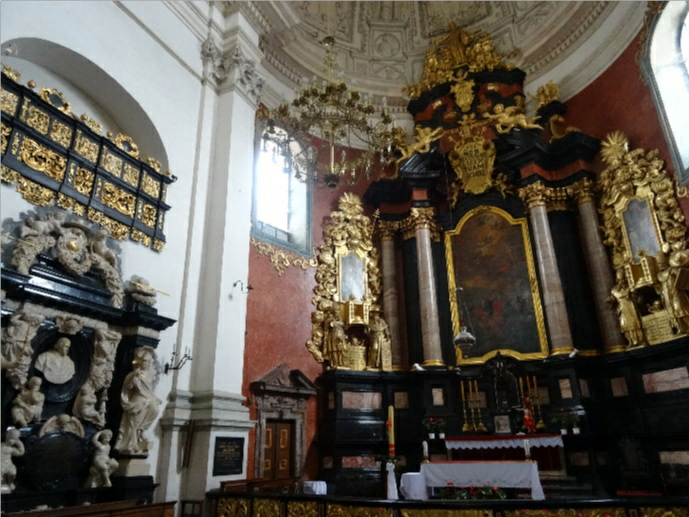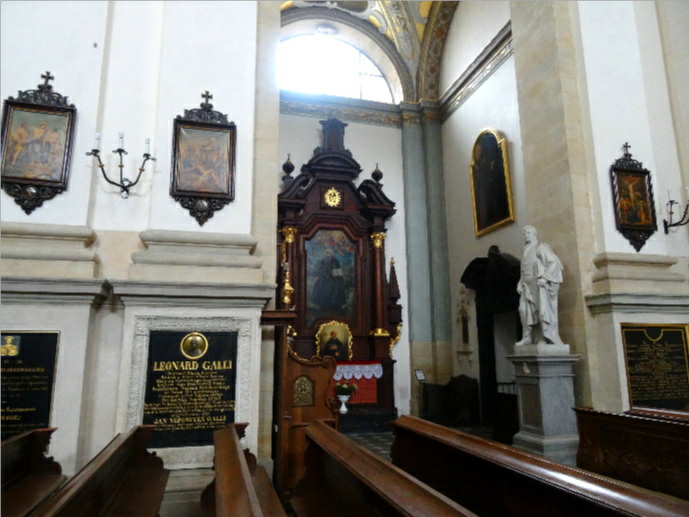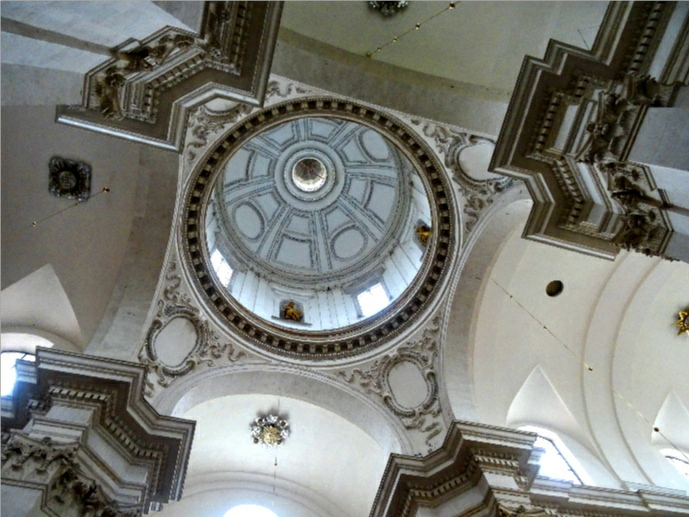 To see more photographs and take a virtual tour of the site click on the photoshow below.
---