India
Agra

Tomb of Itmad-ud-Daula - Baby Taj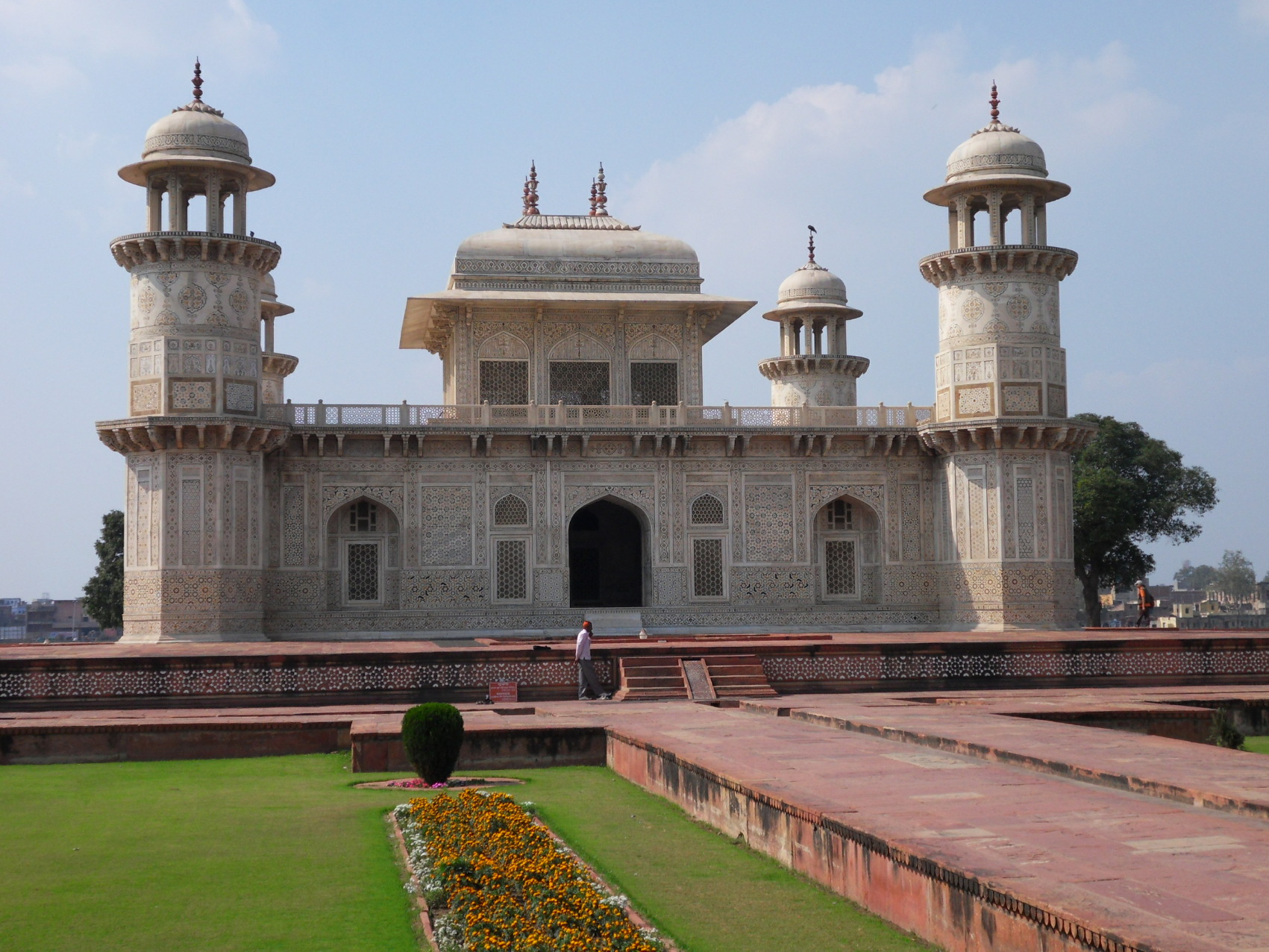 Summary

Built for Mirza Ghiyas Beg the chief treasurer under the Mughal Emperor Jahangir, between 1622 and 1628 as his mausoleum, the Baby Taj also provides the resting place for his wife and many of his relatives. It is said that it provided the model for the Taj Mahal.



The Tomb of Itmad-ud-Daula's is in the city of Agra a short distance from the Taj Mahal. It is more commonly known as the 'Baby Taj' as it is thought to have been the model for the Taj Mahal, although it is also referred to as the 'jewel box'.

The Tomb was built between 1622 and 1628 as the mausoleum of Mirza Ghiyas Beg, the chief treasurer under the Mughal Emperor Jahangir, who gave him the title of 'I'timad-ud-Daulah', which means 'Pillar of the State'. The mausoleum was commissioned for Mirza Ghiyas Beg by his daughter Begum Nur Jahan, the wife of Emperor Jahangir. Mirza Ghiyas Beg son Abdul Hasan Asaf Khan was the father of Arjumand Banu Begum, better known as Mumtaz Mahal, the wife of Emperor Shah Jahan and for whom the Taj Mahal was built. Although Begum Nur Jahan was the twentieth wife of Emperor Jahangir, she was his favourite and the true 'power behind the throne,' and due to Jehangir's addictions to alcohol and opium it was she who ruled India.

The Tomb represents a transition in monumental Mughal architecture between the construction from red sandstone with marble decorations, to those of white marble decorated with pietra dura inlay.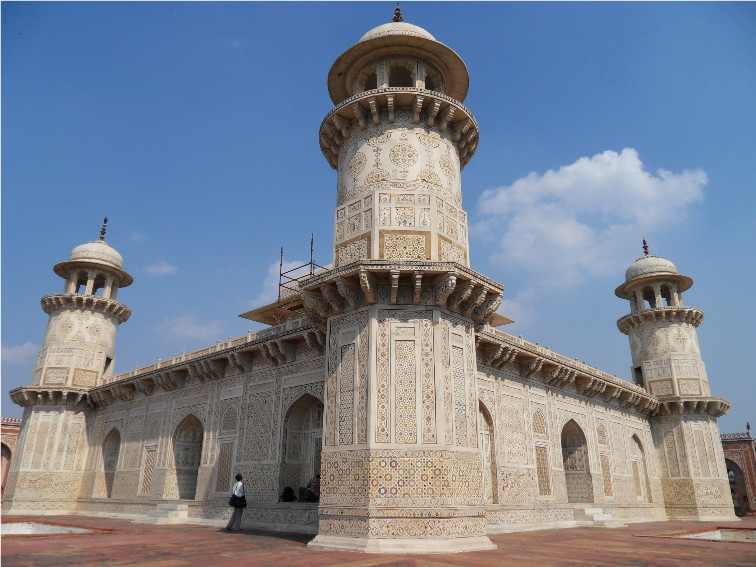 The walls of the Tomb are of white and coloured marble encrusted with semi-precious stone decorations. These take the form of cypress trees, wine bottles, fruit or vases containing bouquets. Light enters the building through screens intricately carved from white marble.

Covering an area of approximately twenty-three square meters the mausoleum is built on a base about fifty square metres and about one metre high. It rests in a garden with water courses and pathways, all of which are adjacent to the bank of the Yamuna River. At each corner is a hexagonal tower approximately thirteen meters tall.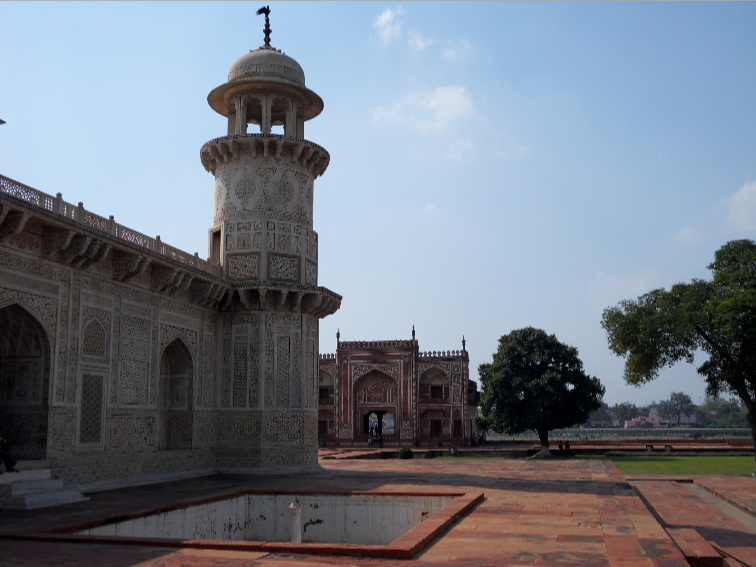 Around the mausoleum are a number of other buildings providing a gateway and rest houses similar to those that can be seen at the Taj Mahal.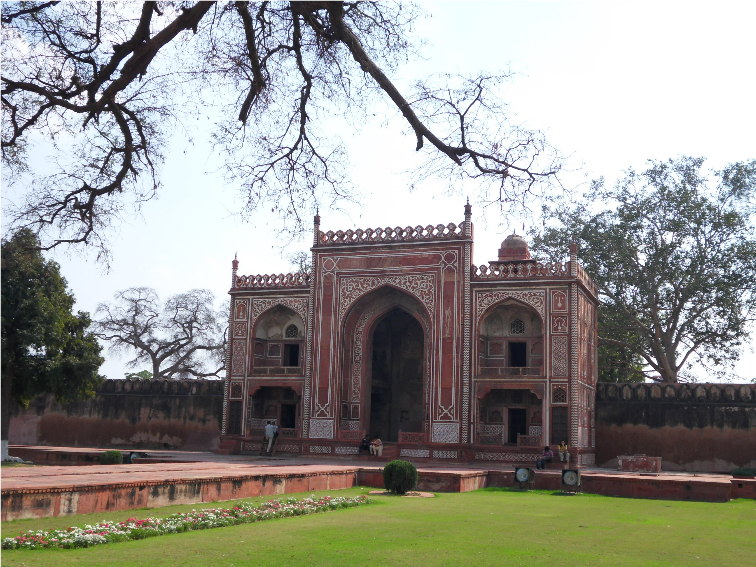 Although built for Mirza Ghiyas Beg many of his relatives are also interred in the mausoleum.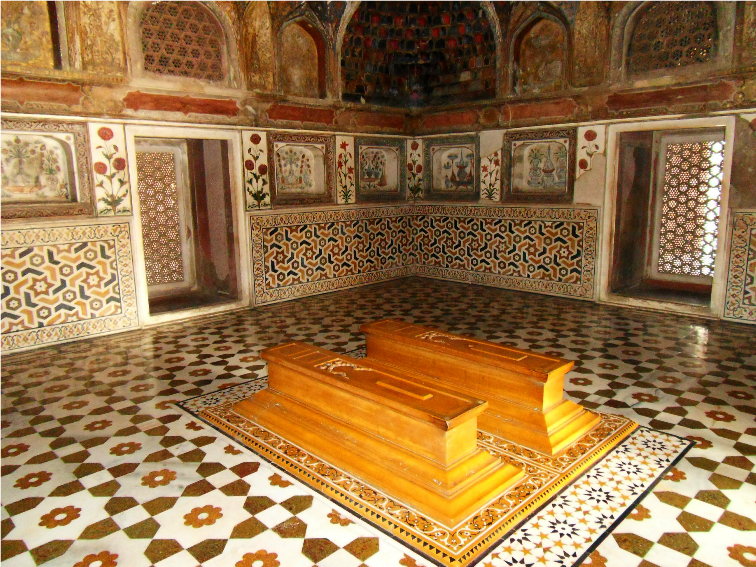 The whole complex is symmetrical with the exception of the cenotaphs for him and his wife which have been set side-by-side.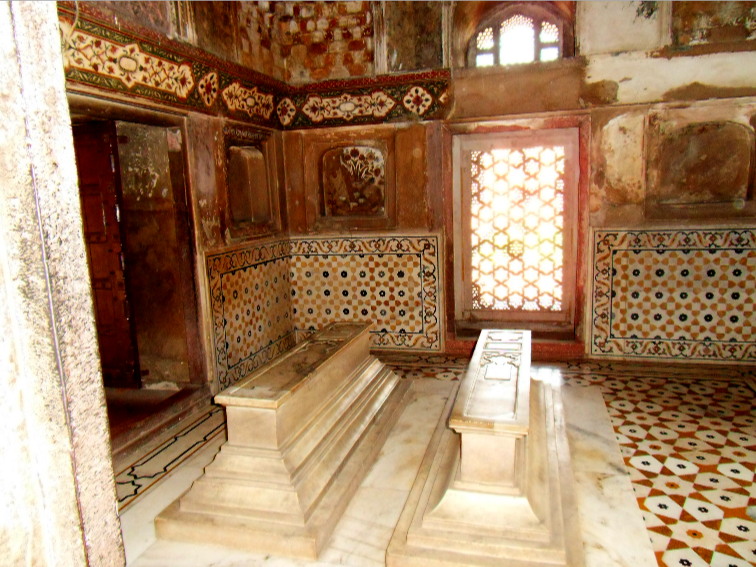 To see more photographs and take a virtual tour of the site click on the photoshow below.




Click to visit Official Site
---